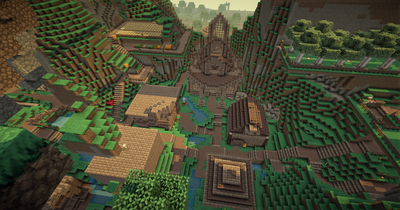 This is the non-pvp faction of
Sovereign
and is ruled by Mogget.
Legacy was at first was meant to be led by Icarus54 but since he had problems with his computer could not step up to the job so Generalknox needed to find a replacement. Refanboy was Knox's first since he had shown excellent building skills and leadership. Refan later stepped down on March 11,  2013 to go to basic training for the Airforce so as a replacement Refan choose his right hand man Mogget.
Population and EnviromentEdit
Legacy is the second largest faction by population next to Omni. Legacy is located in a large mountain biome that with a right hand could be shaped in to a masterpiece.